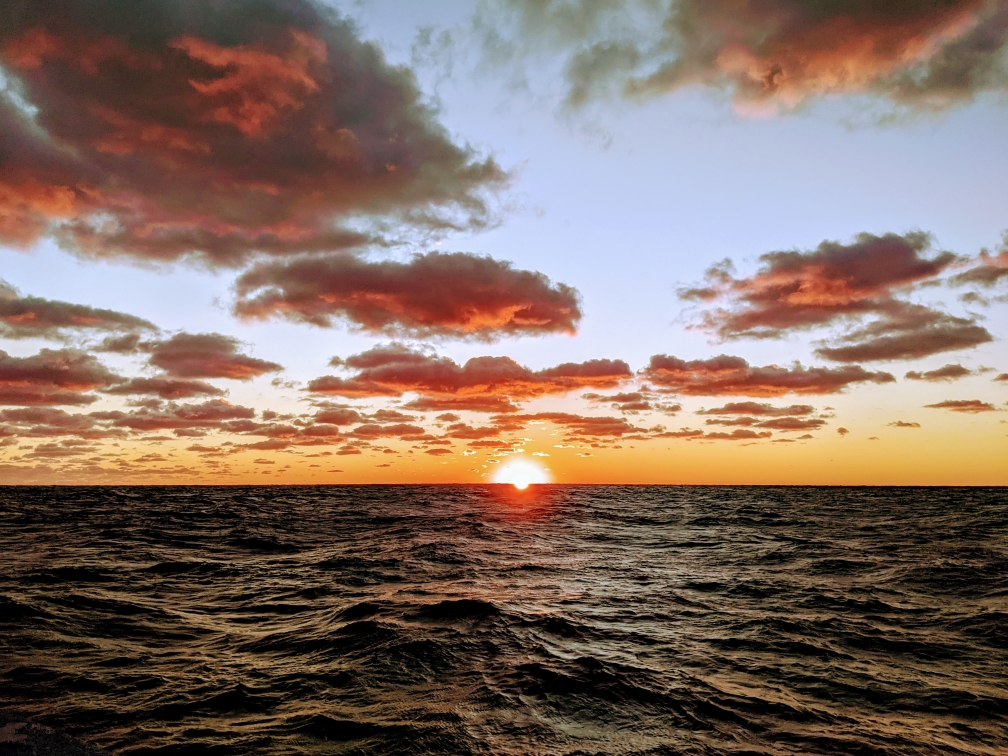 "Sunrise, sunset. Sunrise, sunset,
Swiftly fly the years.
One season following another,
Laden with happiness and tears."
In the musical, Fiddler on the Roof, this song is performed at the wedding of Tevye and Golde's eldest daughter. The parents are amazed at how quickly the years have passed and are reminded at how full all those years were with events both happy and sad.  As we sail and work on the final ADEON cruises, like Tevye and Golde, I marvel at how quickly these last 4+ years of research cruises have passed. Many events, small and large, bringing joy and satisfaction each cruise – the successful lander release and retrieval, watching and participating in extremely interesting work by non-ADEON cruise participants (see, for example, blogs related to the JASON ROV and the support crew during this trip), warm, sunny days on the deck in the middle of the Gulf Stream, and, importantly, new friendships begun. While no actual tears were shed on these 5 cruises, a few (thankfully very few) events did bring frustration – the landers that didn't release, and that firmware update that caused issues with programming acoustic systems are two examples. The daily events (weather permitting) that have personally brought me the most delight on the two ADEON cruises in which I have participated also relate to the quote from Fiddler on the Roof above – seeing the beauty of each sunrise (usually with a coffee mug in hand) and sunset over the open ocean, all similar, none exactly the same, all indescribably beautiful. A few of those sunrises and sunsets are shared with this blog.