Blog 12 Nov 2018 by Cris Graupe (URI)
After an exciting morning of tracking down our last lander, which had experienced a run in with some fishing gear, we were happy to find that it was mostly intact. We were even more surprised to learn that several Chain sharks had made a home of out the lander at the ADEON VAC location. Once we had gotten it on board and safely strapped down, we gently pulled three individual foot long sharks out from inside the plastic frame, as well as several stone crabs. Many of the biologists on board came outside to see the sharks and placed them in a tub, where they would be safe, while pictures were taken in hopes of identifying them. Finally, they were released.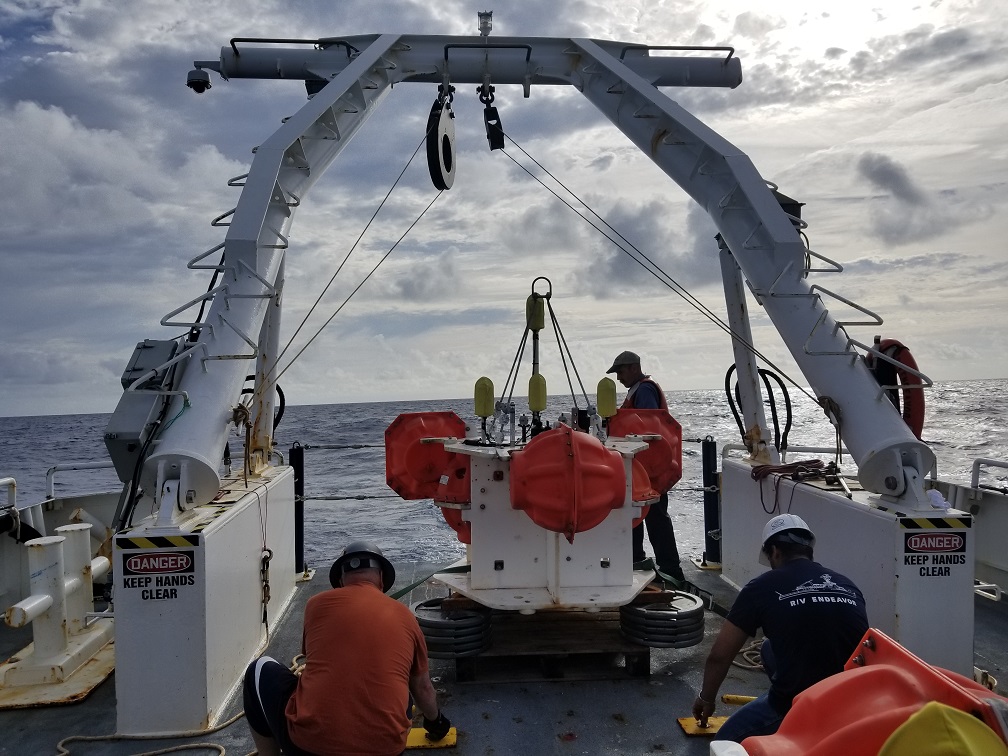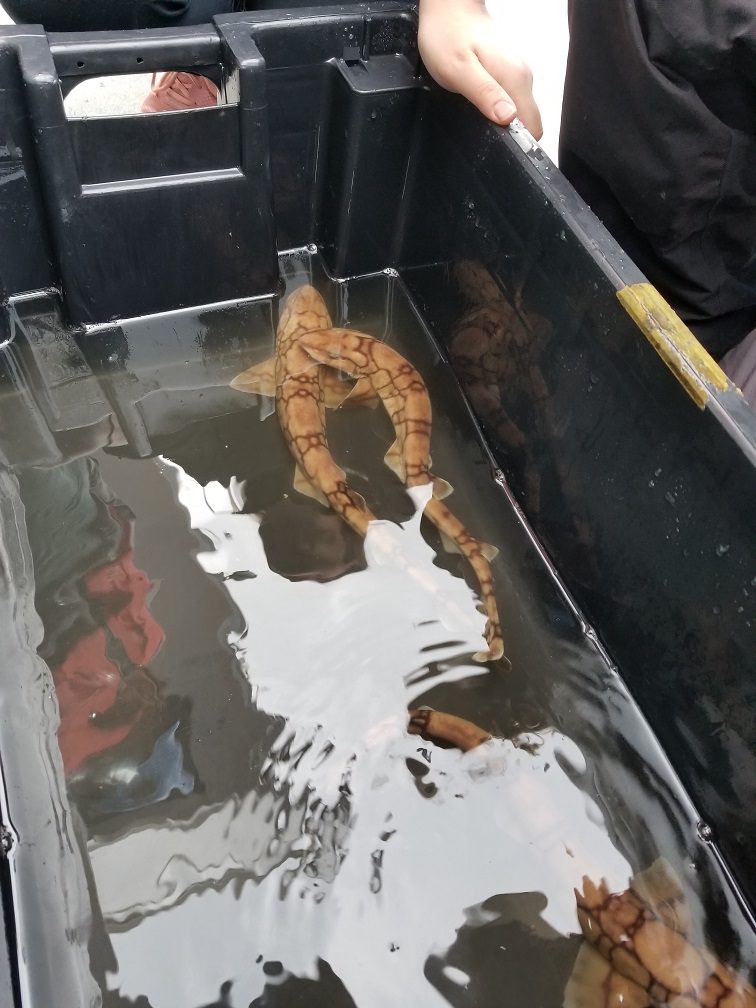 We weren't the only ones excited to be out on the water this morning. Once the landers were secured to the deck, we saw a pod of common dolphins off the starboard side. Several of them even came close to the ship to check us out.