Dec 20, Blog – Anthony Lyons (UNH)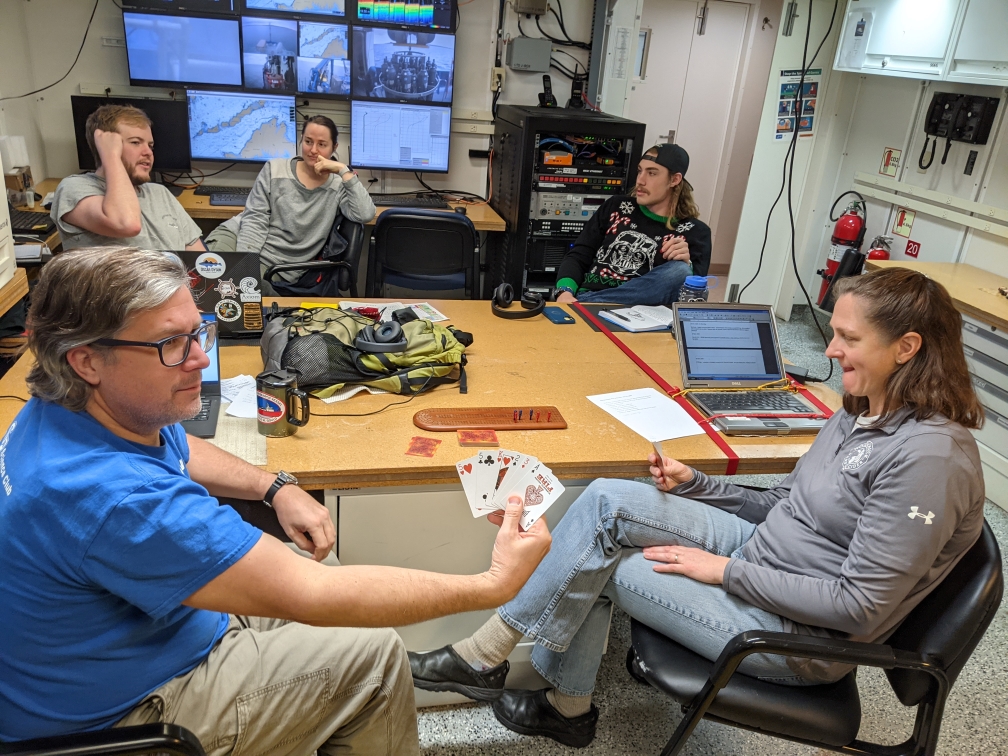 Days are long aboard a research vessel with work going on 24 hours a day. There is time, however, during the few hours when not working (or sleeping) to relax and take care of ourselves. So what do we do in these non-work times? A partial list of activities (with some illustrated by photos attached to this blog) is given here. Playing games. Many, many games played at all times of the day, but mainly in the evenings after dinner – cribbage, Monopoly Deal, and Exploding Kittens were favorites this trip. Watching movies. Movies are watched in a variety of ways aboard the Armstrong, watching on the very large screen television in the lounge, watching on your own or in smaller groups via onboard streaming or watching movies downloaded before boarding. Movies watched in the lounge as a group during the ADEON 5 cruise included the live action version of Beauty and the Beast, Caddyshack, and Moana (yes, musicals were 'in' this trip).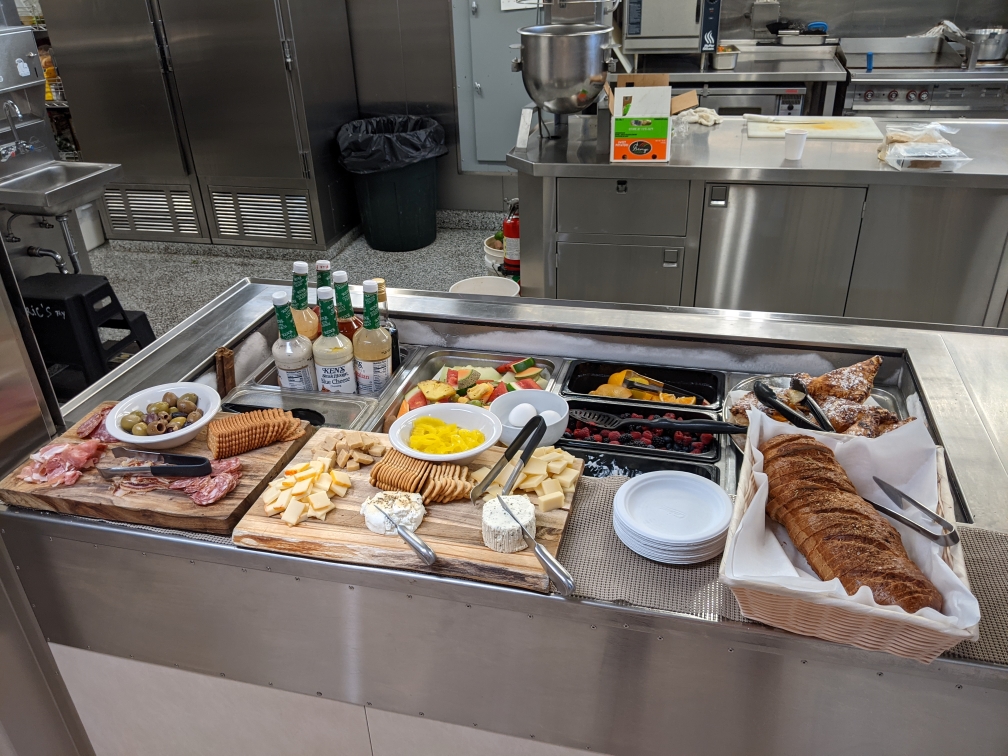 Food is always important aboard a research vessel and the Armstrong does food extremely well (thank you Brian and Harry). One tradition aboard the Armstrong that makes the scientists and crew feel extra cared-for is known as "cheese thirty". Every day at 2:30 pm, out comes the charcuterie boards with salami, cheese, olives, and warm bread from the oven!
Other things that we do on the ship to take care of ourselves includes time in the gym (which is tucked in way in the bowels of the ship), watching sunrises with coffee, and simply relaxing on deck on sunny days.