Written by Stephen Milea, Stony Brook University.
This evening, we had the pleasure of catching many different larval and juvenile fish in our trawl.  Sebastian Velez (Graduate student at Florida Atlantic University) has been hard at work identifying all the species and continues to sit at the microscope as I type this blog.  According to him, we have a variety of reef and deep-sea fish including mahi-mahi, deepsea lizardfish, roughtongue bass, lane snapper, butterflyfish, squirrelfish, tilefish, cardinalfish, surgeonfish, anglerfish, and Sargassum filefish.   
We also pulled up a relatively large amount of Sargassum, a floating macroalgae, where we believe many of the reef species had been sheltering.  This particular species of Sargassum floats on the surface of the water with small, gas-filled bladders and provides a unique and important habitat for eel larvae and young Loggerhead sea turtles.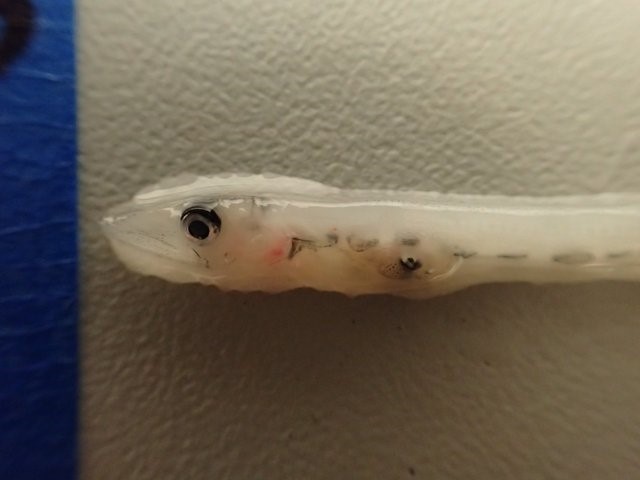 ---